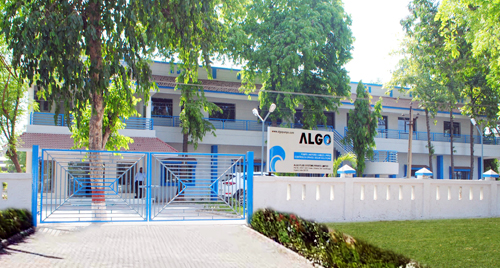 Algo positions itself as not just a pump manufacturing company but as a dependable, technologically sound and one stop solution provider to meet the diverse needs of customers across the globe. Understanding the need of efficient and cost effective pumping solutions and fluid management systems ALGO is established by the veterans having more than 30 years of diversified experience.
To overcome the current challenges in providing energy efficient and complete pumping solutions and meet the requirement of discerning customers ALGO is determined to offer technologically integrated and inventive pumping systems & Solutions at affordable prices.
With the Vast Experience gained in both domestic and international markets ALGO products are designed and produced with synergy of best in class technologies and processes with international standards. Most of its products are ISI certified and manufacturing facilities are accredited with ISO 9001.
Algo stays abreast of the major changes worldwide in terms of technology and processes. This combines with the ability to understand customers' requirement allows for the development of products that meet the challenges of tomorrow.
Algo has comprehensive range of products to cater Residential, Agriculture, Building services, Industrial & waste water segments. Algo's highly qualified Engineers and technicians assure satisfactory service at all time.
The ability & Impetus of ALGO in product development, Pricing, Promotion, e-commerce strategies will result in sustainable competitive advantages for all stake holders. We at ALGO always strive to focus on current industry trend and meet the next generation pumping requirements.